Who's On Layton, the latest addition to the Cream City Concepts hospitality brand, has brought an authentic Milwaukee experience to the Garden District neighborhood. This family-friendly sports bar, located at 512 W Layton Ave, is the brainchild of industry veterans Bobby Wiltgen and Jack Roman, the same team behind three highly acclaimed establishments all located on King Drive in Milwaukee's Old World Third Street entertainment district.
Cream City Concepts purchased the former Beer Belly's building in early 2023. Beer Belly's closed in December 2019 when its beloved owner, Ralph DiChristopher, was in failing health. "Everyone talks about Ralph," mentions Roman, pointing out that the team is proud to "bring a revitalized business to such an important building in the community." Interestingly enough, DiChristoper once owned a bar called Who's on First – "It's unique and exciting to come full circle with our place, Who's On Layton, in his same building."
As a "sister bar" to Who's On Third, Who's On Layton has expanded on the popular sports bar concept, offering a similar atmosphere and delectable menu of pub fare and craft beers. In fact, you can enjoy classic pub favorites, as well as unique creations inspired by sibling establishments; including Oak Barrel Public House's famous bacon fat popcorn and Cajun pasta, as well as the tantalizing Tavern Smash Burger from Third Street Tavern. Additionally, Who's On Layton welcomes Jameson Bottle Club Members, offering exclusive perks and experiences to those who appreciate the finer things in life.
An extensive transformation has taken place within the property, which has gone unused for over three years. "Basically, we gutted the entire place," says Wiltgen. The main bar area boasts a sleek and modern design, complete with flat-screen TVs and ample seating for up to 100 guests. Throughout the space, patrons can admire a collection of Wisconsin sport-inspired artworks by the talented artist Jimmy Cha-Cha. These works include a striking outdoor 8-foot tall life-size mural of Giannis Antetokounmpo and a custom painting depicting the last game ever played at County Stadium.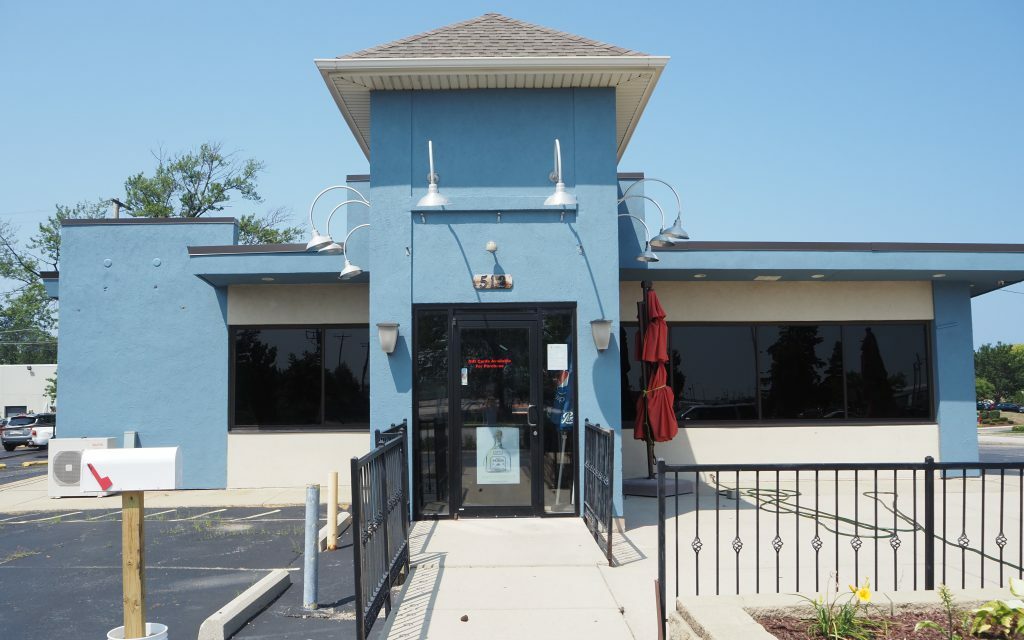 BEFORE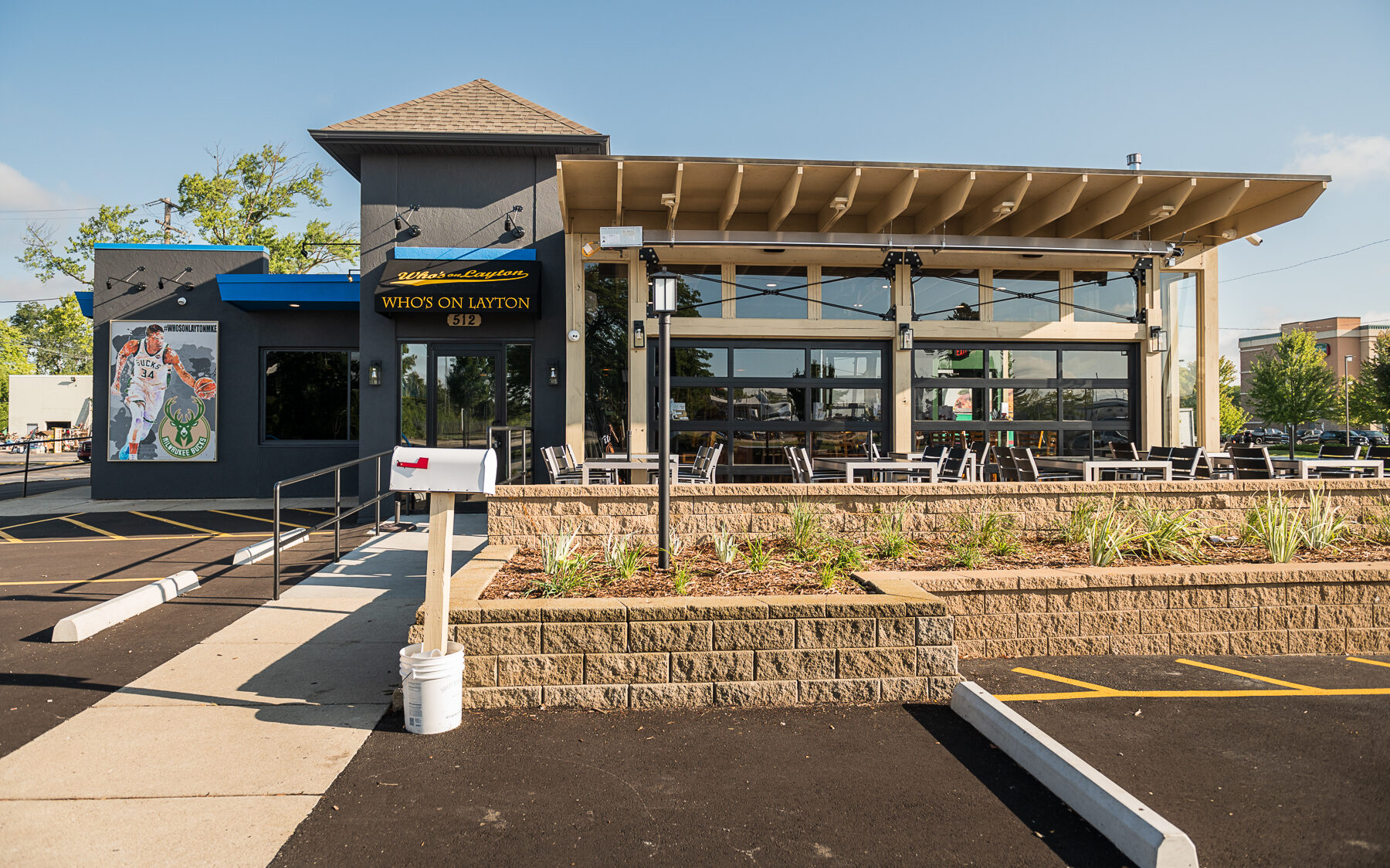 AFTER
One of the exciting additions to the space is the 700-square-foot four season patio, which Roman affectionately refers to as "The Porch." Equipped with heating and cooling systems, this versatile space allows guests to enjoy the outdoors regardless of the weather. The area features retractable garage doors that can be opened to connect seamlessly with the indoor bar area. A brand new 110-inch stadium television has just been installed on one wall – featuring four 80-inch screens configured into a grid. Whether combined into one giant display or separated into individual screens, these TVs provide the perfect backdrop for watching your favorite teams in action.
The bar also caters to those who prefer to attend sporting events in-person, offering shuttle service to Bucks and Brewers games, as well as coach bus trips to Lambeau Field for Packers games. Roman elaborates on the Packers bus packages, calling them "Luxury VIP trips," with an all-you-can-drink coach bus ride to Green Bay, a stop at a local establishment for a food buffet and open bar, and a return ride home following the game.
Who's On Layton is more than just a sports bar; it aims to "become a staple and positive influence in the community," explains Roman. "We are looking to be a part of a great neighborhood," he adds. The team is committed to fostering a welcoming and family-friendly environment that caters to the needs and preferences of the local residents. Whether you're a neighborhood regular or a visitor from one of the nearby hotels, get ready to enjoy a memorable time at Who's On Layton.